Chelmsford Foodbank
Helping local people in crisis
Learn more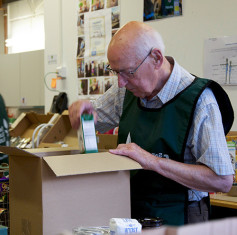 3,495
three-day emergency food supplies given to people in crisis last year
2012
we have been helping people in the Chelmsford area for 5 years
1 in 5
of the UK population live below the poverty line
Get Help
Find out how to get help from our foodbank.
Click here >>
Give Help
We need your support. Find out how to get involved.
Click here >>
Christmas Closing dates
Foodbank centres are closed on Christmas Day until 2nd January? In emergency please contact Email: info@chelmsford.foodbank.org.uk
We rely on the support of our local community for food donations, volunteering and finances. Can you help us stop UK hunger?
Our foodbank works using a voucher referral system. Find out more about how we work.
Christmas closing dates
Foodbank centres are closed on Christmas Day until 2nd January? In emergency please contact Email: info@chelmsford.foodbank.org.uk